MEDHACK: ENABLED
3rd - 5th May, 2019
Goods Shed North, Docklands.
empathise, design, build, repeat.


$2000 in Prizes, Masterclasses, and more
MEDHACK is Melbourne's premier student run Healthcare Innovation hackathon. Every year, we bring students together at the intersection of design, engineering, healthcare and entrepreneurship in a 48 hour sprint to help reimagine the future of healthcare.
This year's theme:

Assistive Technology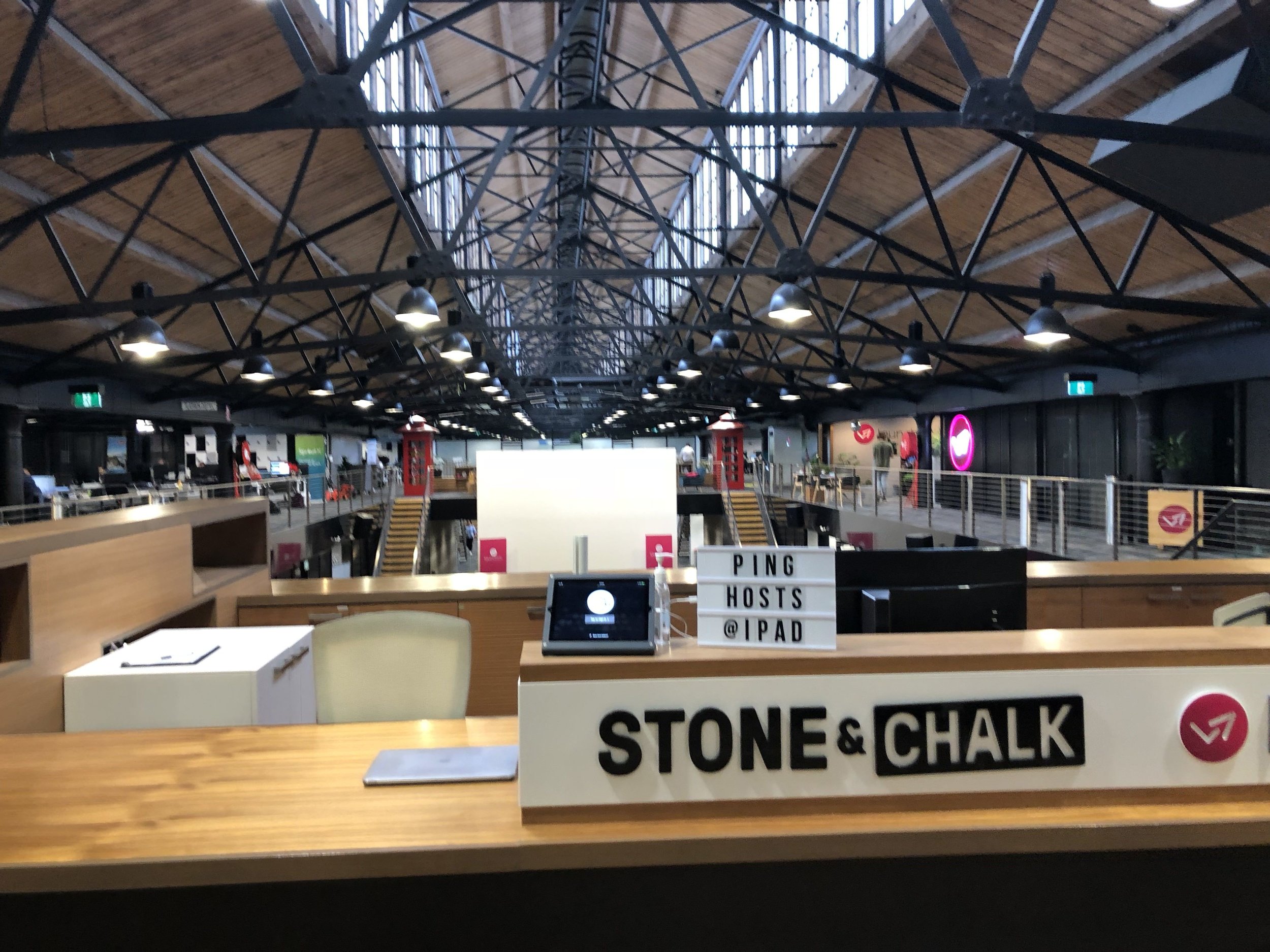 You and 200 other intrepid human beings will descend on the Good Shed North in Docklands, Melbourne on the 3rd - 5th of May.
We'll match you with a Co-Designer ( a person with experience with disability ) and you'll have 48 hours to build something cool, addressing the challenges that may be faced by your co-designer.
Yes, you can come as a team (max 5). And yep, If you're alone, we'll match you with other brilliant human beings on our social mixer on the 3rd of May.
MedHack : Enabled 2019 Winners
An action packed weekend full of empathy, ideation, prototyping, co-design and collaboration gave rise to the following winning teams:
1st Place- Seen & Clean
Foot baths for at home monitoring of diabetic ulcers and feet checks
2nd Place- Crutchie
Modular multi-purpose crutches for mass customisation
3rd Place- MS Shopping App
App to educate children on Multiple Sclerosis
Congratulations to the winning teams, and to the 150 participants who took part in this year's hackathon!
📷: Seun Yinka-Kehinde
Values
MEDHACK is a values driven event. We're passionate about diversity, collaboration, empowerment, and doing cool things with cool people. And yes, that includes you.
Collaboration
You know what's better than making cool stuff happen? Making cool stuff happen with other cool people.
Yep, that includes you Ben, med student. 👨‍⚕️ (How are placements going?) And you Sasha, engineering wizard 👷‍♀️. (Take a chiller from the FYP!). And you Jezza, designer extraordinaire 👨‍🎨. (Portfolio's looking good). And yes, definitely you Adib, mr visionary entrepreneur 🤵. (Come find your next rockstar startup idea with us!)
Learning
MEDHACK is about learning by doing. It's about bringing a bunch of your friends to that thing that's happening in the city where you'll spend a weekend of empathising, designing and building, in a big room filled to the brim with positive vibes.
❤️ + ☕
Here's a taster of what you'll learn.
Co-Design

Human Centred Design and design thinking

Rapid prototyping
Doing Good 👏
MEDHACK is about venturing beyond the classroom. You'll learn how your skills can be used to make a difference in people's lives.

Every year we choose the theme of MEDHACK very carefully, and our purpose for 2019 is to help explore the conversation surrounding disability and bring the community together to co-design and co-create solutions that help address the challenges our friends and family may face. ♿
We're super, super grateful to our mentors, judges and supporters that are helping us put up this weekend of empathy and empowerment together.
To new friends.
A fist pump
To the people who've believed in us from the beginning.

A toast.